This event is probably the oldest regular annual meeting of Computer Graphics community in Central Europe.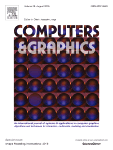 The Spring Conference on Computer Graphics attempts to cover all interesting projects from computer graphics, image processing and applications. The philosophy of SCCG is to put together top experts with young researchers in CG and to support a good communication channel for East-West exchange of prospective ideas.
Possibility for CG newcomers to publish via SCCG in a prominent Computers & Graphics journal and excellent social program in rich wine region – this is SCCG and you must be part of it!
Date and Venue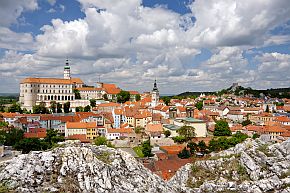 The conference will be held in hotel Galant, Mikulov, Czech Republic (about 100 km from Vienna airport).
Conference: May 15-17, 2017
The hotel offers first-class regional and international cuisine and the best wines of Moravia or the beer from the mini-brewery Galant. See more here.
Chairs
Invited speakers
Professor of Geometry Processing, UCL Department of Computer Science.
Niloy's research primarily centers around algorithmic issues in shape analysis and geometry processing. He is also interested in applying the analysis findings (e.g., relations, constraints, etc.) towards next generation design tools including smart shape synthesis and fabrication-aware functional model design.

Director of UC Davis Center for Visualization.
Kwan-Liu's research spans the fields of visualization, computer graphics, high-performance computing, and user interface design. He has been actively serving the research community by playing leading roles in several professional activities including VizSec, Ultravis, EGPGV, IEEE VIS, IEEE PacificVis, and IEEE LDAV.